Sourcing
Have you hired a sourcing agent in China? Have you met the following problems after you hire one?
1. He/She is individual and disorganized. You are afraid that the/she can't be responsible when something is wrong with your business. How can you deal with the situation when he/she suddenly quits the job?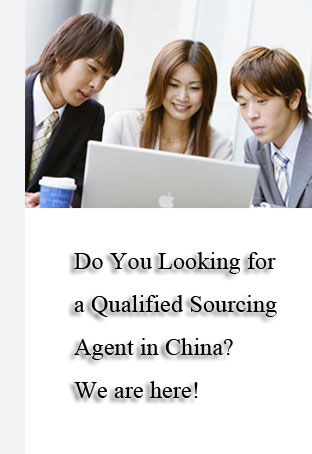 2. He/She is not honest. You find he/she always gets hidden commission from factory and ignores the fair competitive principle.



3. Sometimes he/she is lazy and failed to follow an objective process. You are confused how to supervise the process while you are not in China.



4. Sometimes you may not fully understand and control your supply chain even if you have a trustworthy agent. Besides, the risk of upfront payment is your concern at any time.

We can help you resolve above problems in China. We have an organized and experienced sourcing team instead of individual agent. We offer a wide range of customized services, ranging from product development to sourcing program optimization. We strictly keep supervising on supply chain which includes the flow of goods and cash during the order time, to help you obtain valuable information from China market. We are a SERVICE-TRADING or TRADING-SERVICE company comparing to traditional trading company or pure service company/individual. What's the difference? To be brief, we play an external role with TRADING and an internal role with SERVICE. Everything is transparent, you can directly contact with suppliers for anything you are concerned even we signed a trading-relationship contract.

We have advantage of localization and our charge is very small comparing to the foreign sourcing company. Most importantly, we DO NOT charge any hidden commission from factories. What you see is what you get!


We are well experienced in China manufacturing based on an alliance with hundreds of qualified manufacturers; we can get more government's support based on our state-owned background. Your any needs and concerns can be addressed properly! Now, just send an Email to robert@xmyet.com (Mr. Robert Wu) and tell us:

1.WHO(your business information)

2.WHAT(your interested products)

3.WANT(your concern and your target)


We'd like talk about any questions you are interested and hope to establish a WIN-WIN relationship with you in the further.